Our mission is to spark joy and cultivate creative power in little artists through creative play and art explorations.
We are hosting in-person programs in studio as well as live virtual art labs (via Zoom) for budding artists (ages 2+) and we're building an ever growing catalog of on-demand art labs in our Essem Art Vault. Become an ESSEM INSIDER family for $39/month and receive unlimited access to our live virtual programs, discounts to in-person events, and acacess to our growing art vault.
We are now offering limited capacity in-person art labs, 3-day summer minicamps, as well as virtual art labs every week!
Drop off | Tues – Thurs (9am – Noon) | Artists ages 5+

For our in-person 3-day summer minicamps, we introduce super fun weekly themes with various mediums, processes, and projects. Each artist will work at designated stations and use masks indoors with the exception of snack time. 

Sign up!

Mon 9AM or 10:30 AM | 45 minute sessions | Artists ages 1.5-4.5 yo

In person art labs featuring super fun art projects, introducing new mediums or processes. (45 minute sessions, masks required, accompanying adult required for attendees, no more than 2 kids per accompanying adult).

Sign Up!

Age 2+ | Fri Mornings 10 AM | DROP-IN: $16.50 · ESSEM INSIDERS: FREE

Our virtual At Labs on ZOOM feature colorful and engaging art projects. The main aim is to spark joy and to cultivate creative confidence. Private virtual art labs, events, and parties are available as well.

Sign Up!
We host super fun Art Parties in person (in studio)
and virtually (via zoom)!
*Click to learn more!*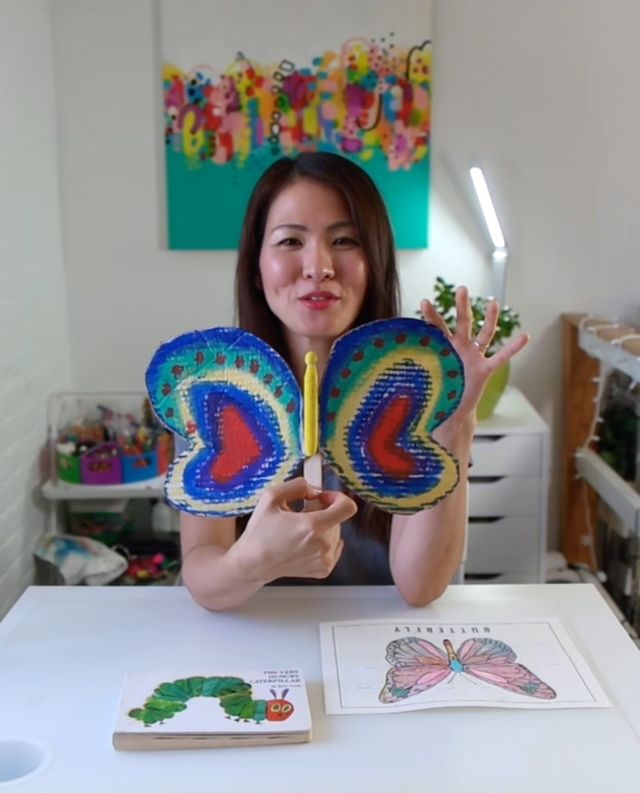 I'm Sophia Moon! It's so lovely to meet you!
I am a multi-passionate creative—abstract artist, writer, musician—and I am the Chief JoyMaker at Essem Art Studio. I consider it the highest privilege to create magical experiences for our studio kids and families.
I believe that art is for everyone, everyone is creative, and that engaging in creative practices makes us all happier and more confident every single day. Our programming is about cultivating healthy creative practices and confidence in budding artists and families. To that end, we provide in-person programming in our studio as well as live (virtual) programming  (via Zoom) as well as quality on-demand content.
It is my great hope that our program will spark joy and creativity in your home.
Light and Love,


Have a look at some of the amazing work from our little artists creating from home with our Essem Virtual Art Labs! We love, love, love how our virtual art labs are family/sibling friendly and can be modified for arists of all ages. Join our subscription plan and never run out of ideas for making art at home!
ESSEM INSIDERS enjoy unlimited access to our ART VAULT
*We offer a 7-day trial period. You may cancel your subscription at no charge
or your subscription will automatically renew at $39/month.
Essem Art Studio
50 Terminal Street | Building 2, Studio #318 | Charlestown, MA 02129
Contact: Sophia Moon | tel: (617) 767-1020 | email: hello@essemartstudio.com